Nodecraft is a cool, innovative, fun company that provides game server hosting from out of Oklahoma City, OK. We met on a the Reddit /r/startups Discord channel which I highly recommend checking out.
Anyways, Nodecraft was in the perfect situation for my Onsite SEO Checklist service because they already had some solid keyword rankings (including some page 1 keywords) and a solid backlink profile. Their goal was to get more traffic for all of the various games that they host (they're most popular service is their minecraft server hosting).
Phase 1: Keyword Research
The first thing that we did was keyword research to find out what people were searching for, how many searches per month was average, and which of these keywords indicated a users' commercial intent (meaning they're more "bottom of funnel" and ready to buy).
Phase 2: Monitoring the SERPs & Collecting Data
Armed with this research, I created a project in one of my favorite tools, SERPWoo, to track the SERPs (Search Engine Results Pages) for each of our target keywords. I love SERPWoo because it shows not just your own website's rankings for that particular day, but it also shows every other website's ranking over time and with an easy to understand visualization. Sometimes you can even detect Google algorithm changes with it that otherwise go unnoticed by the big SEO blogs.
Here's an example SERP for one of Nodecraft's keywords:

This is a nice, stable SERP that doesn't change very much. This is important because every day for about a week I scraped the top 100 websites ranking for each of their target keywords to find out which variables were correlated with higher and lower rankings. I do this to scientifically determine what elements should be added (or removed) for each of their webpages in order to optimize them for each target keyword.
This process is the #1 reason why I'm different than virtually every other SEO. I don't follow an arbitrary set of rules pushed by Google or the latest Moz clickbait. Nope. Instead, I make optimizations based on empirical data analyzed on a keyword by keyword basis. In other words, every single onsite SEO checklist I create is 100% unique and customized around your specific keyword(s).
Now, if a SERP is more volatile (like the one below) I can toss out the bad data based collected on that day (or those days) to make sure that my optimizations are made based on good data.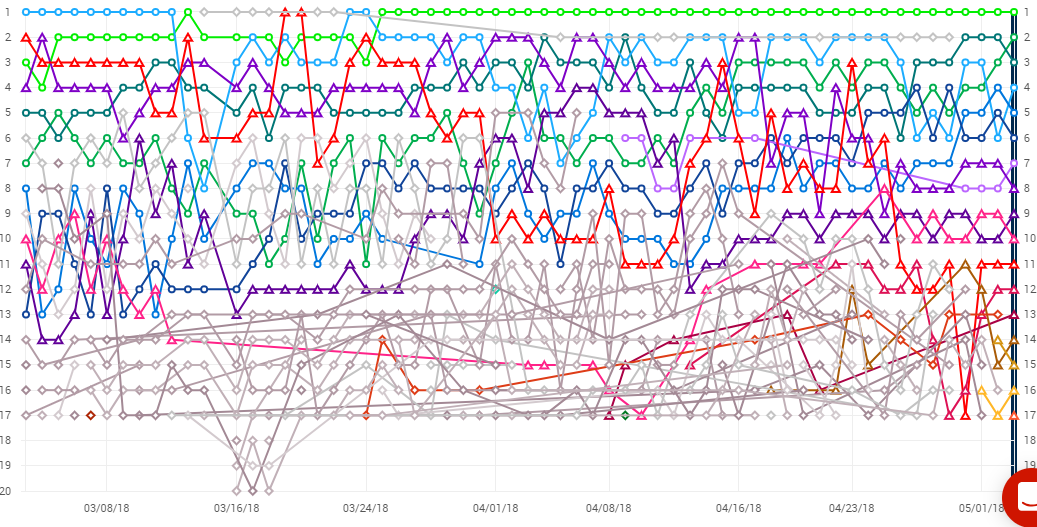 Phase 3: The Results
The results were awesome! Within a few months we hit page 1 for every keyword that we targeted and we hit position 1 for most of them too. We originally did checklists for somewhere between 10 and 15 keywords (I can't remember specifically... this was actually 2 years ago now, but we'll talk about that detail more later). I tracked several variations of each keyword in SERPWoo just out of curiosity and as of this writing we have 23 keywords still at position 1 and 40 more keywords in positions 2-5.

Now let's get into the best part....
My Onsite SEO Services are a Flat Fee
There's no monthly retainer or cookie cutter package (although many customers do end up hiring me on a monthly retainer). As I mentioned earlier, we did these checklists as a once-off project about 2 years ago. Let's take a look at a couple of their keyword rankings over the course of the past year....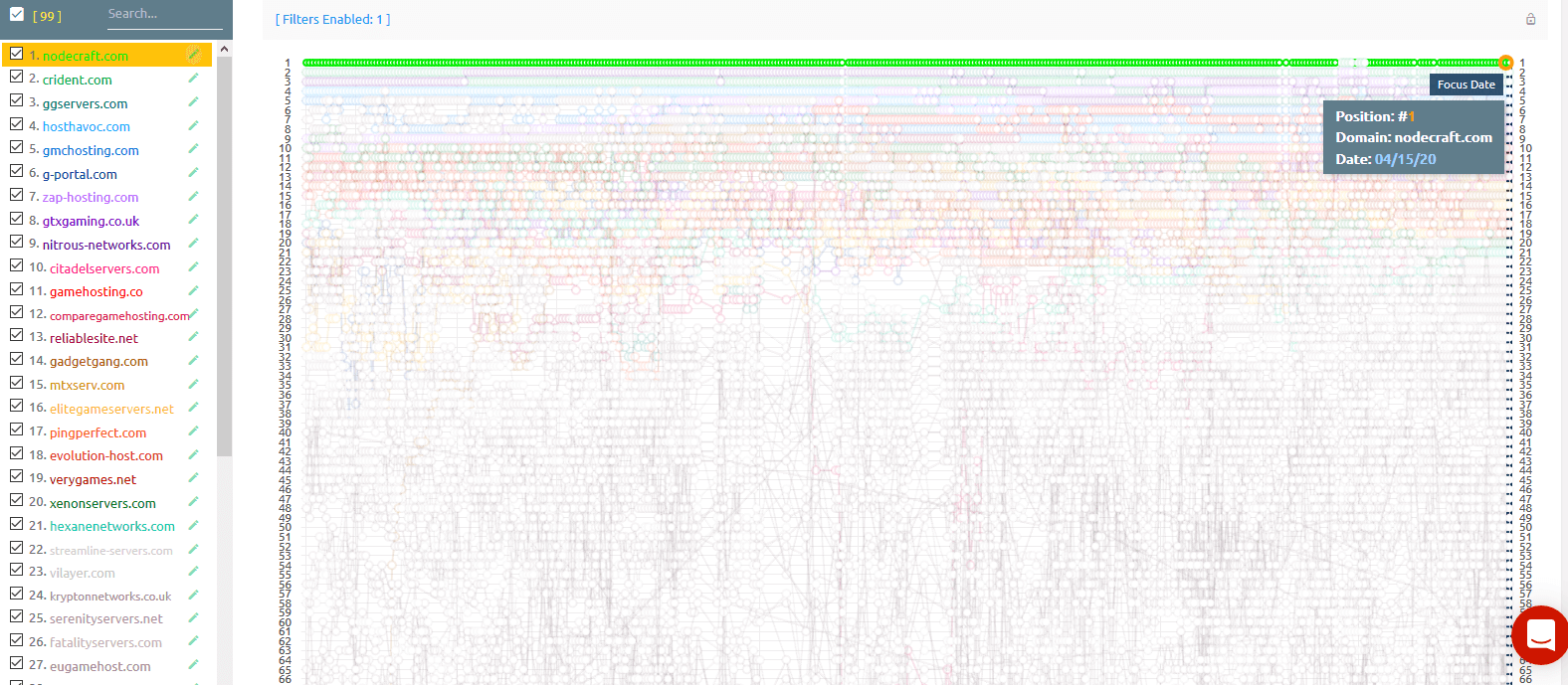 And another...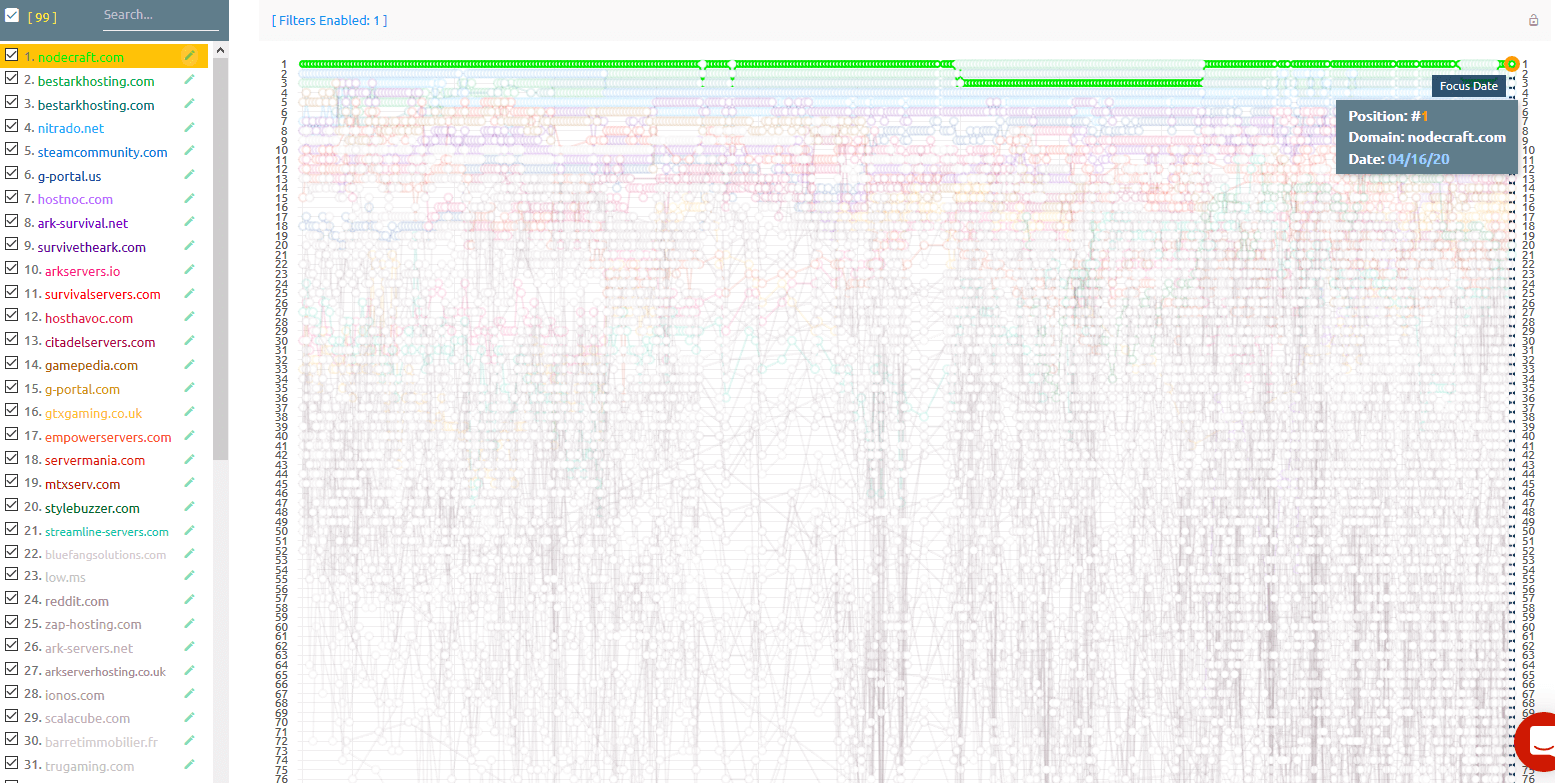 One last one... I'm sure you get the picture by now. :)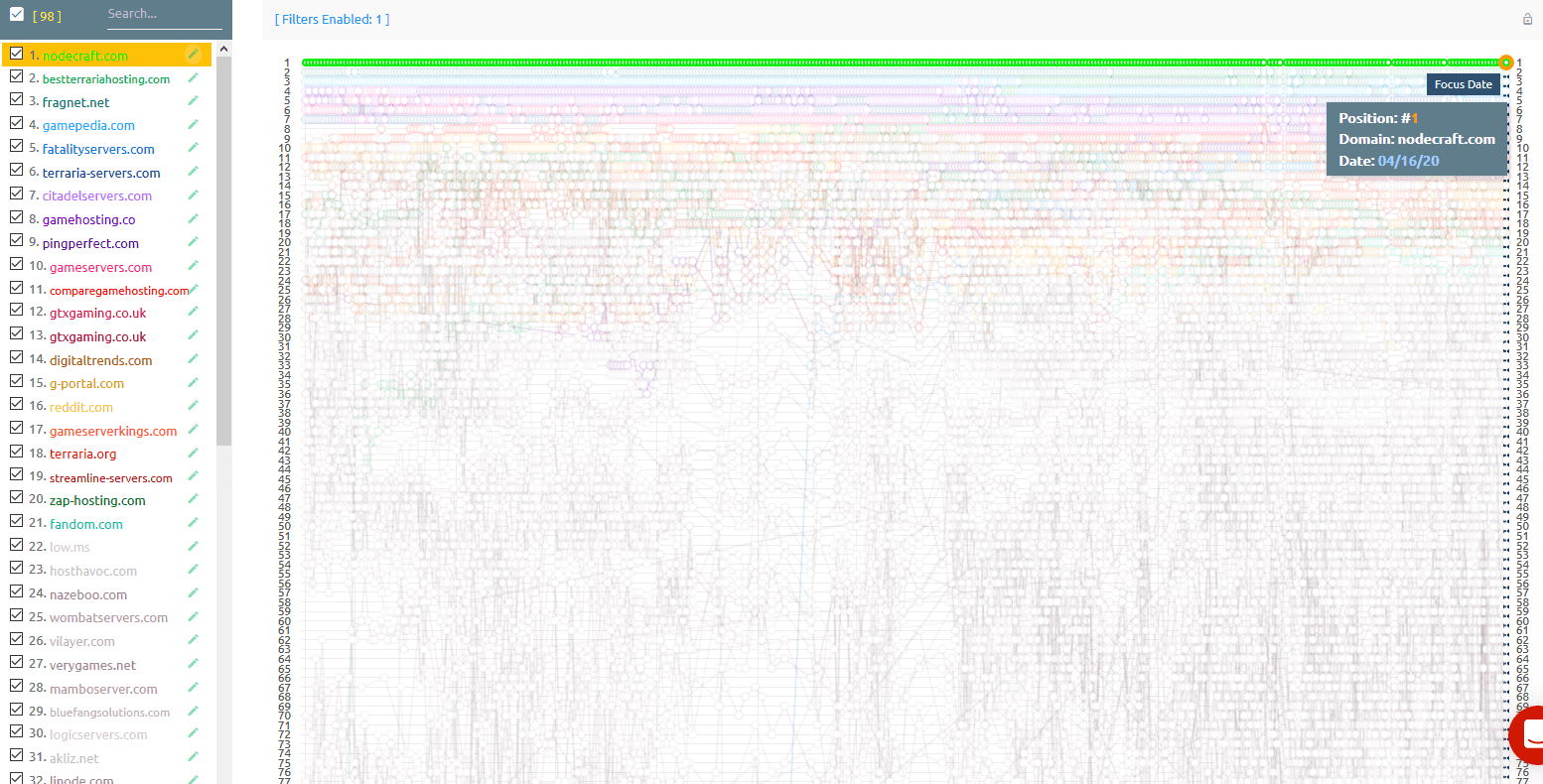 The last thing I want to say about this is that I don't know how long your ranking improvements will last after using my onsite SEO checklist service. How long it lasts varies from one customer to the next becaue there are so many variables involved (algo updates, backlink profiles, new competitors, etc.). I just had to show off these results because it turned out so good.
If you have any questions or are curious if your website would be a good candidate, please schedule your free 30 minute consultation with me and we'll go over whatever you want! Your free consultation is exactly that: a free consultation. It's not some lame sales pitch pretending to be a consultation. Cheers!